it's 5 am.
rain you could almost mistake as footsteps keeps you company.
you try to lay still long enough to sleep, but the night calls, pulling you from your bed to pace the empty hallways.
barefoot on the cold stairs, you climb.
round and round.
higher and higher.
this place feels like home sometimes, but that feeling is fleeting.
a few moments of warmth you manage to catch between your fingertips before they slip out of your grasp.
you let them fall, and the uncertainty returns.
it trips you up and sends you tumbling down the stairs you have worked so hard to conquer.
it hurts so badly to fall like this, to watch the steps you've proudly made reappear above you, as daunting as ever.
you feel the fear in your gut, stomach twisting as you push yourself off the floor and rise to meet the challenge all over again.
you climb once more.
the late hours of the night have begun to blend into those of the early morning and no one is awake to watch you explore.
you peek down hallways that do not belong to you, curious what has been out of reach all this time.
but no one is here, so you take them for your own.
every empty room and quiet stairwell and abandoned sofa.
they are your kingdom, you queen of the unexplored.
make these floors' acquaintance so that, one day, when you go, this place will be your old friend.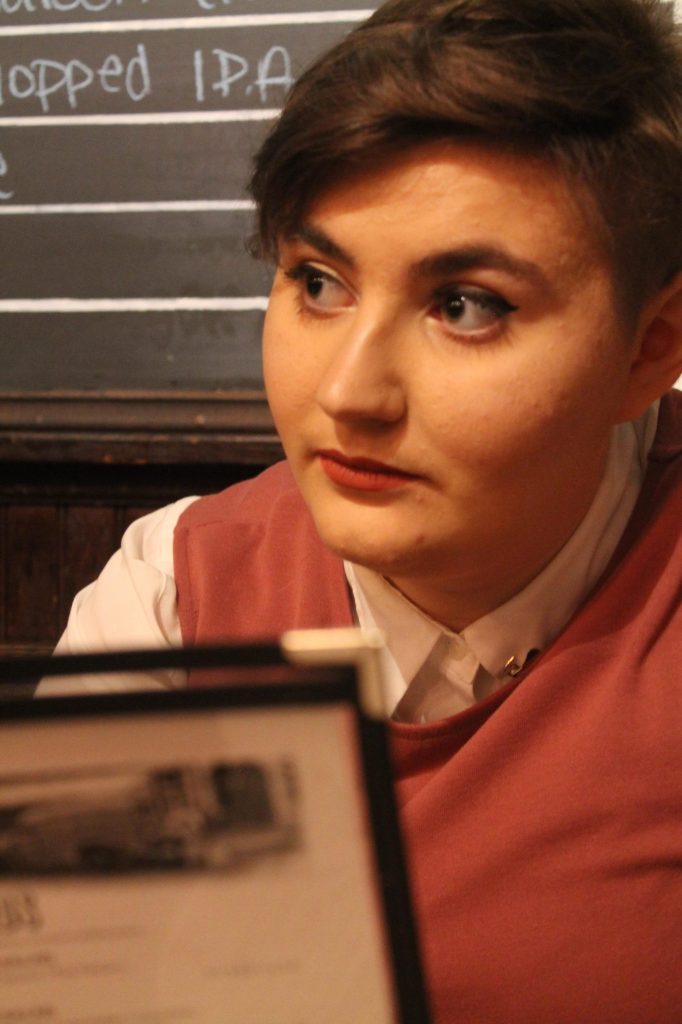 Danny McLaren is a queer writer, photographer, and musician from Toronto. They are currently an undergraduate student majoring in gender studies with an interest in equity, inclusivity, and diversity-related work. They are an editor and co-founder of an arts and culture magazine called Alien Pub and have had their work published in a number of online lit journals. You can find them on Twitter @StarryChiild.
SaveSave
SaveSave
SaveSave