"What has no shadow, has no strength to live."
— Czeslaw Milosz, "Faith."
"Choose any spot you like," my oncologist says. I pick an overstuffed Lazy-Boy next to an IV, park my bag full of books, then she leaves. Soon a nurse greets me, says she will be taking care of me for the next four hours. I touch the scar where my left breast used to be and try not to think of any upcoming cocktail treatments—chemotherapy, radiation, tamoxifen, with a splash of more surgery. I wish instead I could get drunk on real Russian vodka, wake up when it is all over to find it had only been a fraternity party.
I stare at the nurse's straw blonde hair damaged from years of dyeing and can't help but think of all the money I've put into my own hair—expensive cuts, keratin treatments, highlights. I am still getting used to the smooth dark synthetic locks and bangs of my "cranial prosthesis," trying not to laugh at how one of my favorite students said three times, in all seriousness and naivety, "I'm likin' the new hair, Ms. J."
The nurse dabs alcohol on my port, then sticks the needle into my skin. The first step is flushing the port, then I am given an hour's worth of anti-nausea medication, followed by the big Red Devil, Adriamycin. The nurse brings the bright cherry liquid in a syringe and injects it into my skin. Soon I will be peeing pink.
I first met my oncologist five years ago at a party at her house, a multi-million dollar estate with swimming pool and tennis courts. The party was for her sister, a friend of mine; I remember a conversation in the kitchen about T.S. Eliot. The oncologist was clutching a wine glass, explaining how a group of doctors, including herself, had started a poetry club. I wondered how scientific people like doctors and engineers think, if they needed more poetry in their lives than most people.
After she discovers I like poetry, the chemo nurse tells me of her favorite poem, "The Hound of Heaven," an epic Christian ballad about running away from a loving God. I look it up on my phone and read it. I want to discuss it, have a conversation about why the protagonist doesn't recognize God, but she just bends down and flushes my port again.
Weeks earlier my oncologist told me about her trip to Africa, about the lions she saw on her safari. That was after I learned my treatment would last not months, but years. I was assigned a navigating nurse to answer any questions I might have, but I sensed burnout as I caught her several times sitting by a large window of light. Other nurses, like Pam from the Philippines and Sue whose husband lives three states away, work to brighten my mood as they inject my body with drugs. A young nutritionist visits periodically to talk about what I should and should not eat. But it is the chaplain whom I love. He is from Georgia and wears a suit. We talk about Flannery O'Connor and Mary Oliver. He likes British History while I prefer American. As we talk I feel myself transforming, as if someone is trying to help me carry some unbearably heavy stone. Then one day he tells me of the second arrow as I try not to think about what a woman said in a support group, how her port-a-cath leaked and all the veins on her right side lit up like a Christmas tree.
The first arrow is the suffering, the true suffering, he said. It comes from without and we have no control over it. The second arrow is how we hurt ourselves. It comes from within: criticism, worry, brooding, and depression. The chaplain told me not to listen to the second arrow, not to hurt myself. Yet I can't help but feel I have crossed a border, unwillingly been deported to another country. It is strange and foreign and I don't speak the language. I am always trying to get back to the Land of Before. The doctor is my coyote as I trespass the rocky desert under open sky, past barbed wire diagnoses and the Rio Grande, past nausea and fatigue and clumps of hair, past biopsies and bone scans, as I try to return home. In the end, I am alone.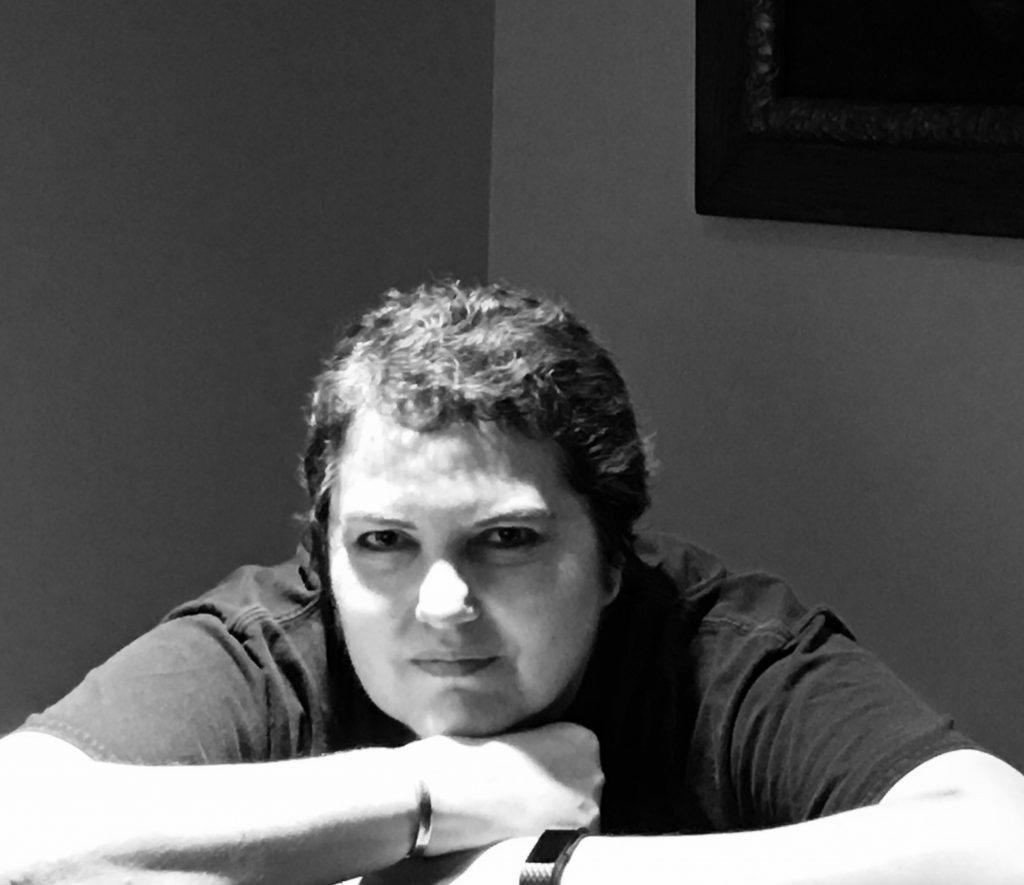 Caroline Johnson has two poetry chapbooks and more than 70 poems in print. A nominee for the Pushcart Prize and Best of the Net, she has won numerous state and national poetry awards. Past president of Poets & Patrons of Chicago, her full-length poetry manuscript, The Caregiver, is forthcoming from Holy Cow! Press in 2018.
SaveSaveSaveSave
SaveSave
SaveSave
SaveSave