The Cruelty of Winter Has Only Just Begun
The little bird came out
in darkness:
t'was my heart and
so disoriented;
and the seed was
not the right
seed, but instead of
dying off
from the frigid cold –
it turned back,
familiar valve found,
hence – alit:
three-toed and tucked,
a hinged
and hungered beak under
hollow-boned
shoulder blade – black and white speckled
wing feathers;
her sanguine queen
comforters:
necessary warmth
to go it once more
in the deepness:
it was in my head
and it was dying
in the end – but not
from the frigid cold.
Pain Pilgrim
Bless you Pilgrim
for I know where you
travel to
The hurt will be unraveling
like string, like yarn;
acorns will fall, conspicuous &
Rude. Awakening ancient
anger like a magma floor
boils
A Vulcan you've been.
A Vulcan: you blow your top.
but it's at yourself, most often,
at whom you blow your top –
Not the cat who tangled the yarn
not the neighbor
who spared the oak –
Not the iron ore of earth
in all her bitchiness
and unpredictable nature
Like the heavens
suffer from global frustration
They are as sweaty
as worn out, as tired of bad news –
(children die every day…)
As you are.
That is why you walk the road, young
Pilgrim. For –
Who else, if not yourself,
shall ravel up this
tangled skein of yarn –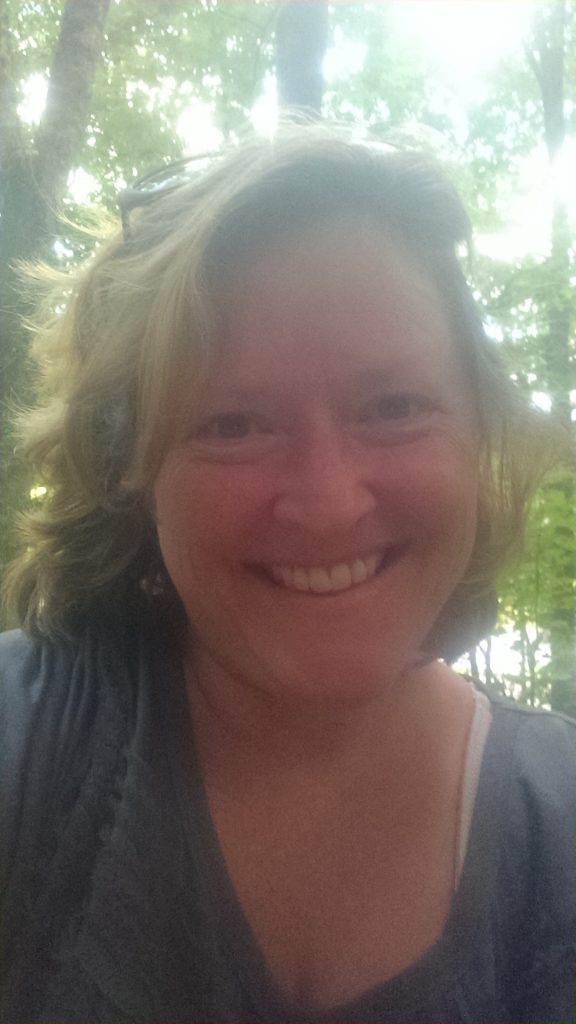 Elisabeth Horan is a poet and mother living in Vermont who has struggled with major depression and anxiety most of her adult life. Most recently, she survived severe postpartum depression which, after the birth of her second son, almost destroyed her. She hopes her poetry might let others, who may be suffering in silence, know that they are not alone. Please hang on Pain Pilgrim, there is hope. @ehoranpoet, ejfhoran@weebly.com
SaveSave
SaveSave