The soft pink
She thought of that smell in the hospital
putting on her nightgown.
Conversations came up
in the mirror
and for a moment
she hadn't wanted to wake.
Silence was spreading;
she drank it.
This is a found poem. Source Material: Rice, Anne. "Chapter 16." Lasher, Mass Market ed., Ballantine, 1995, pp. 320-323.
Not to worry.
It's not in the paper—         a year that will be filled
on weekends         putting sugar on         Rapunzel, Rapunzel.
Without a mirror,         I'd never destroy such a masterpiece;
I couldn't care less         what they're trying to tell us.
Free to dance,         stuck up there         in southern skyways,
make it through         on nothing but this summer.
We could be there ourselves         running late
cheek to cheek.         you've never explained why
all we know is what we read.         Go now.
Your guess is as good as mine.
This is a found poem using speech and quotations from the following sources:
Duncan, Lois. Don't Look Behind You. New York: Bantam Doubleday Dell for Young Readers, 1990. 2-3, 5-7, 9. Print.
Duncan, Lois. Summer of Fear. 2nd ed. New York: Bantam Doubleday Dell Books for Young Readers, 1990. 14-15. Print.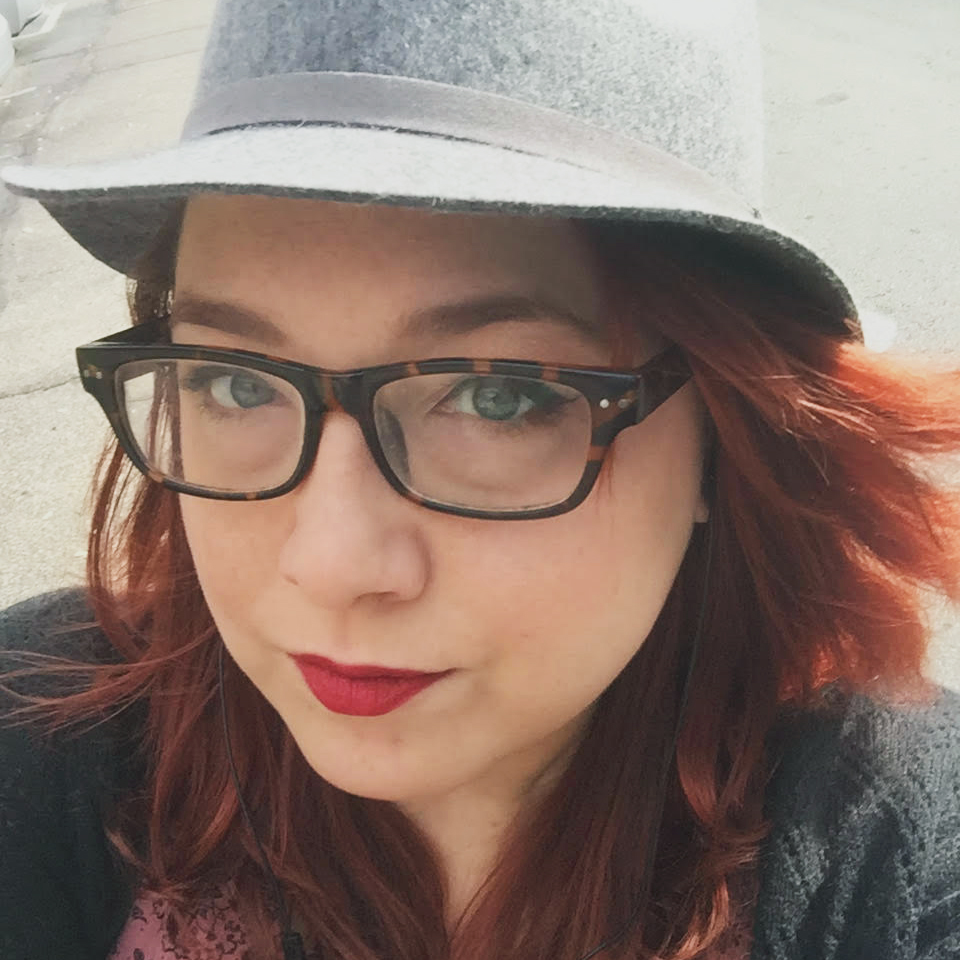 E. Kristin Anderson is a poet, Starbucks connoisseur, and glitter enthusiast living in Austin, Texas. She is the editor of Come as You Are, an anthology of writing on 90s pop culture (Anomalous Press), and Hysteria: Writing the female body (Sable Books, forthcoming).  Kristin is the author of eight chapbooks of poetry including A Guide for the Practical Abductee (Red Bird Chapbooks), Pray, Pray, Pray: Poems I wrote to Prince in the middle of the night (Porkbelly Press), Fire in the Sky (Grey Book Press), We're Doing Witchcraft (Hermeneutic Chaos Press), and 17 seventeen XVII (Grey Book Press). Kristin is an editor at Red Paint Hill and was formerly a poetry editor at Found Poetry Review. Once upon a time she worked at The New Yorker. Find her online at EKristinAnderson.com and on Twitter at @ek_anderson.