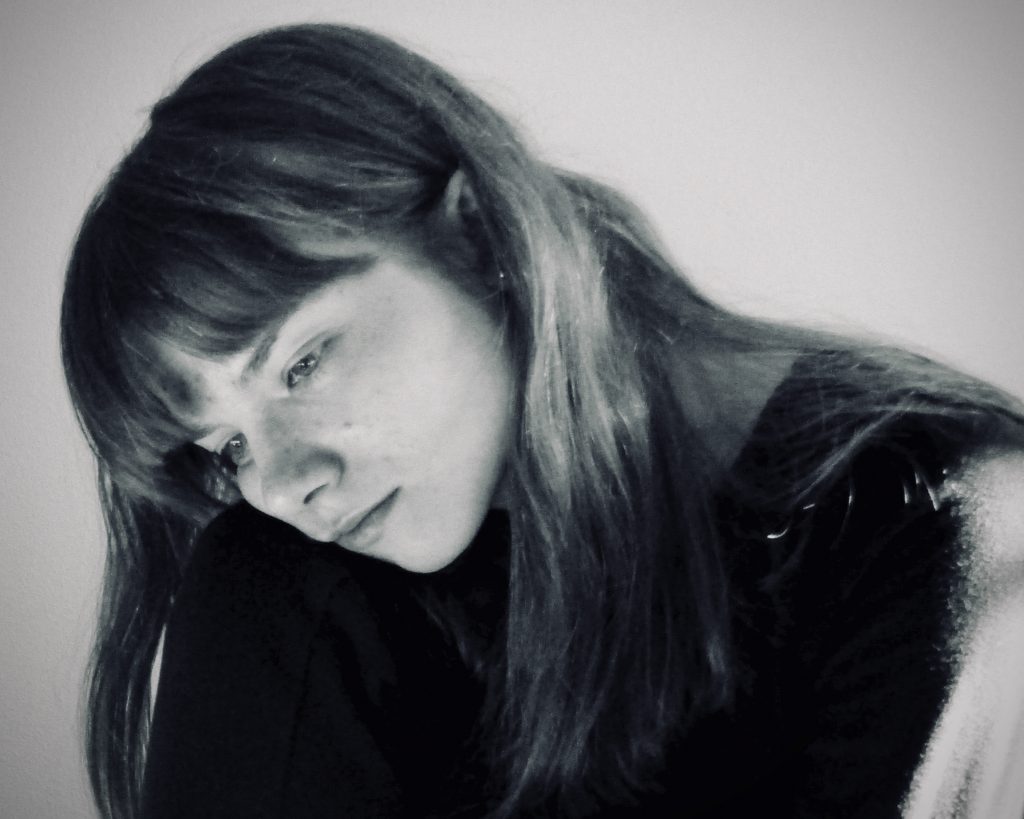 "Depression"
(Black and white photo of a woman resting her head on her knee. She is bare-faced, eyes downcast in somber reflection; her unkempt hair falls loosely over her shoulders. )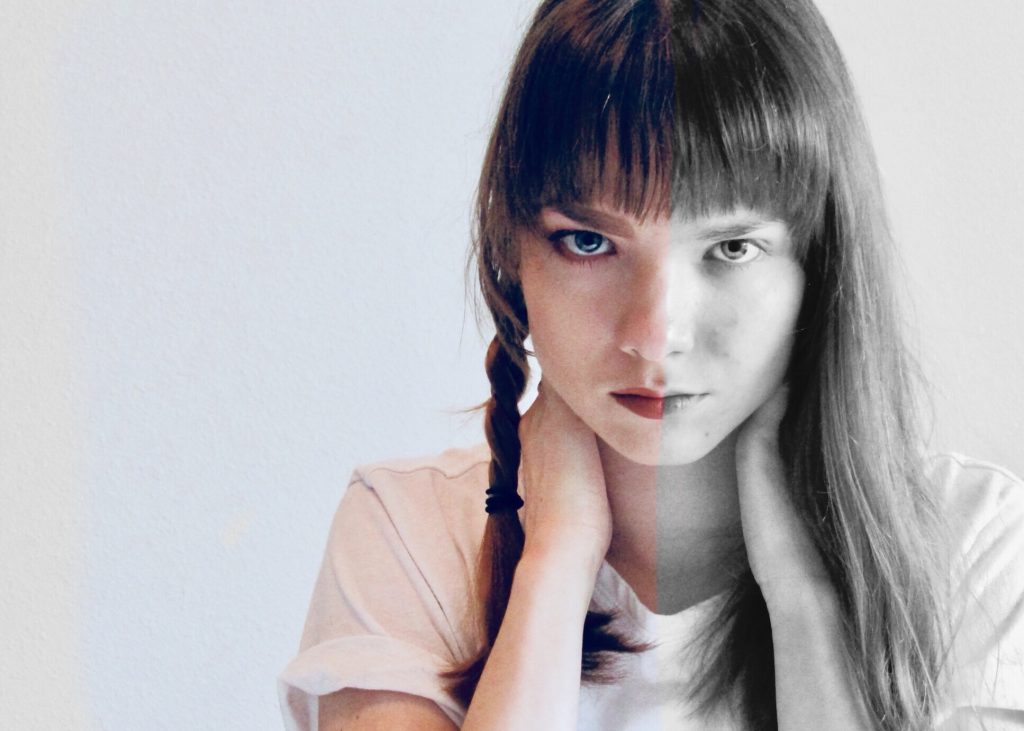 "Pretty on the Outside, Pain on the Inside"
(Off-centered portrait of a woman. Half of her face is made-up, in full color, with hair neatly braided. The other half is bare-faced, in black and white with unkempt hair. )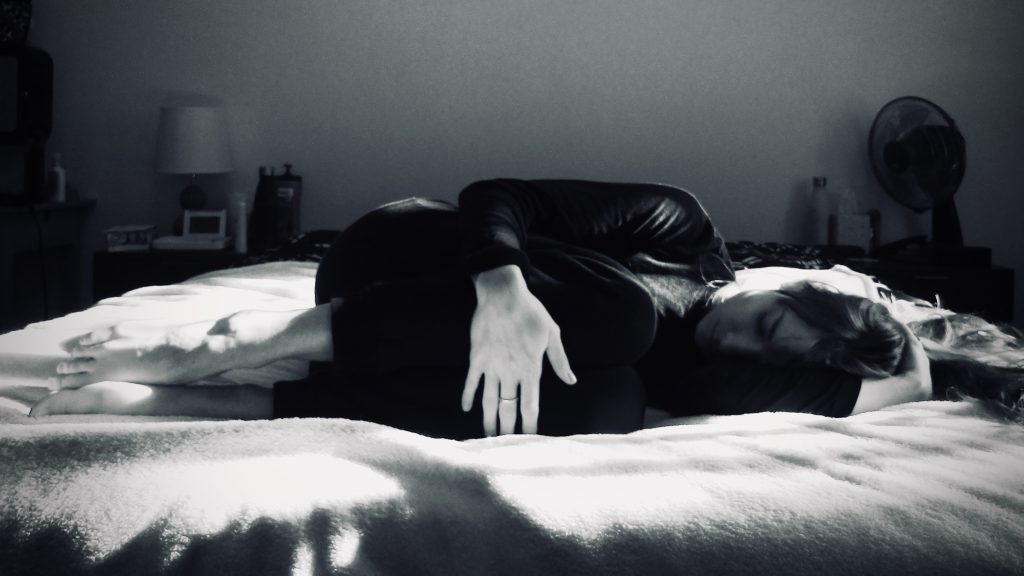 "This is What A Bad Day Looks Like"
(Black and white photo of a woman lying on a bed, knees to chest. Her eyes are closed, face obscured by shadow while the rest of her body is illuminated by sunlight.)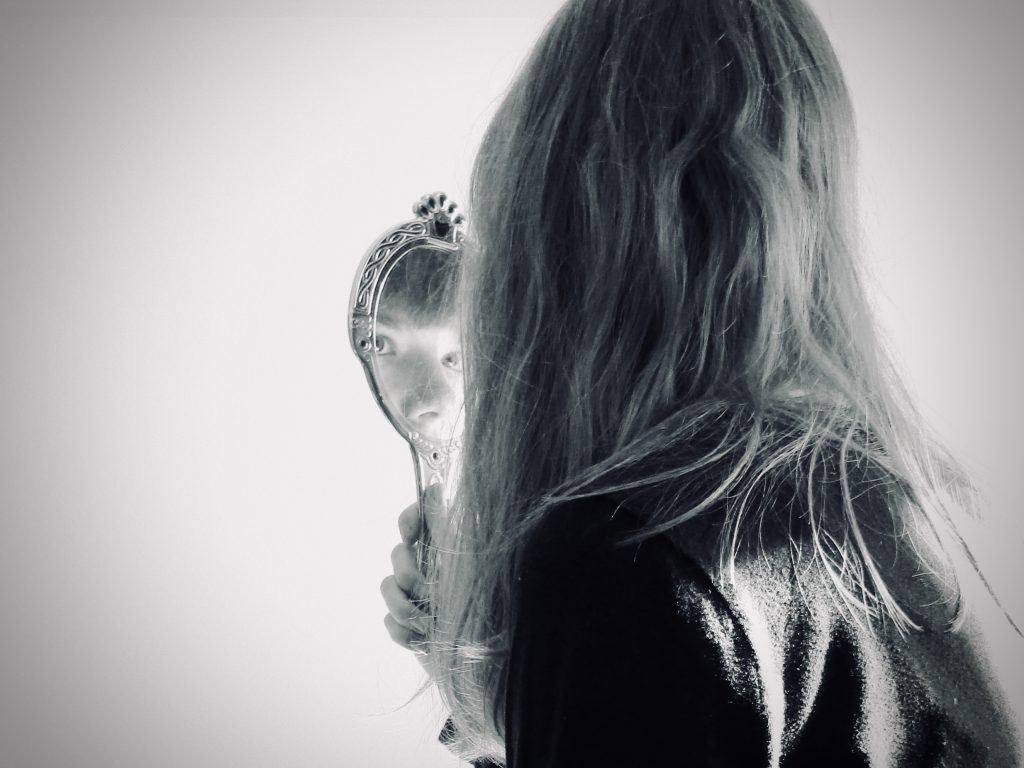 "Reflection"
(Black and white photo of a woman holding a hand mirror. Her back faces the camera, the top half of her face is visible in the mirror's reflection.)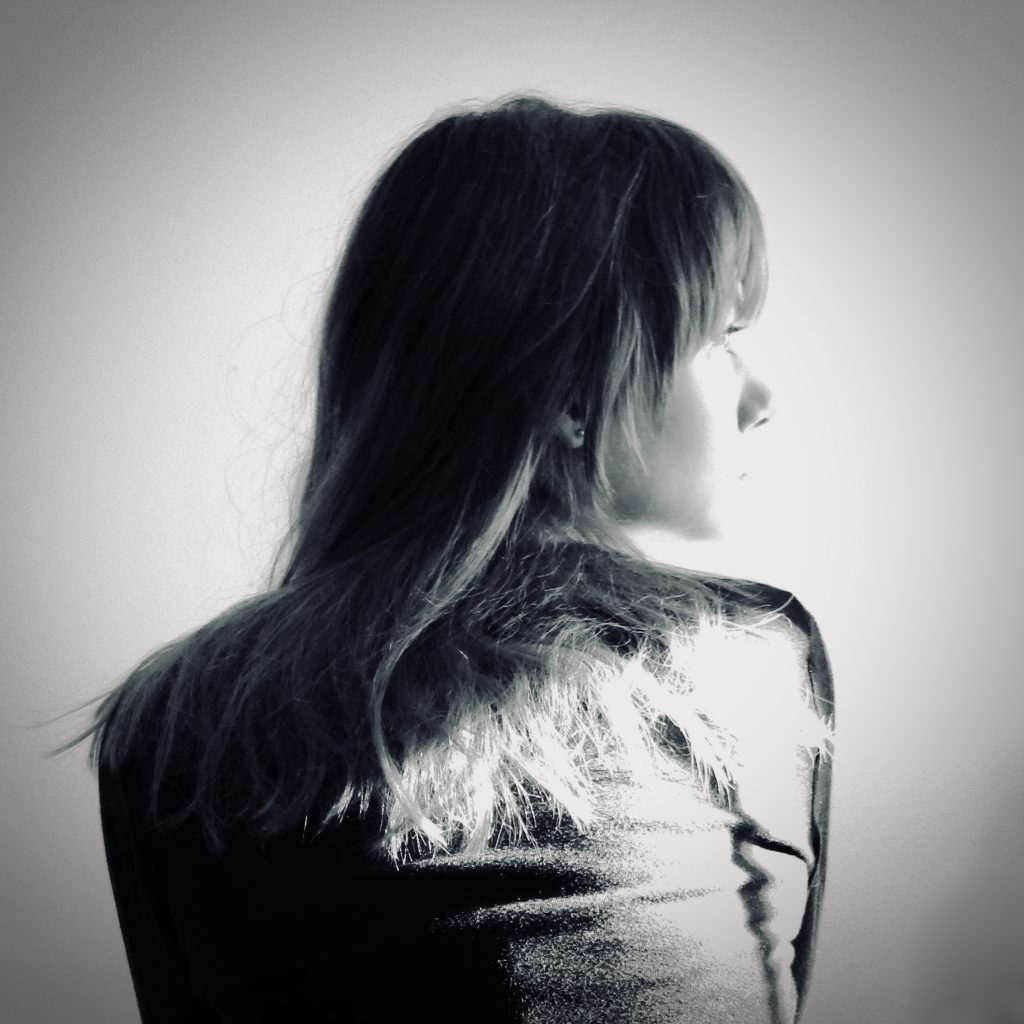 "My(chronic)Self"
(Black and white photo of a woman looking over her shoulder in profile towards sunlight. Her face is obscured and bathed in brightness.)
Artist's Statement:
People don't see me on my worst days. When I'm in a flare, I live on my couch; safe from the prying eyes of the world. That's what inspired me to start My(chronic)Self, a series of self-portraits I publish in conjunction with posts on my blog of the same name. When I am at my weakest with an IBS or Endometriosis flare in progress, I pull out my camera to document it. My goal is to bring the viewer into my world at my worst moments. This is what chronic illness looks like and it's not pretty.
(These photos first appeared on My(chronic)Self.)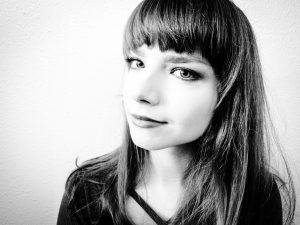 Megan Sadler is an amateur photographer, blogger, and IBS-D and Endometriosis patient. She holds a Bachelor of Arts degree in Creative Writing from the University of New Mexico. After leaving her job due to her deteriorating health in 2017, she became interested in photography and wanted to find a way to document her life with chronic illness through photos and prose. This turned into a photoblog called My(chronic)Self which debuted in January 2018. A true Pacific Northwest girl at heart, Megan is currently enjoying her new life in Boise; exploring the beautiful Idaho wilderness at every opportunity with hiking boots and camera in tow. You can follow her on Twitter @mychronicself and Instagram @megannicolephotog.
SaveSave
SaveSave
SaveSave
SaveSaveSaveSave
SaveSave
SaveSaveSaveSave
SaveSave
SaveSave
SaveSave