autumn is when the ghosts come out
by Alexandra Weiss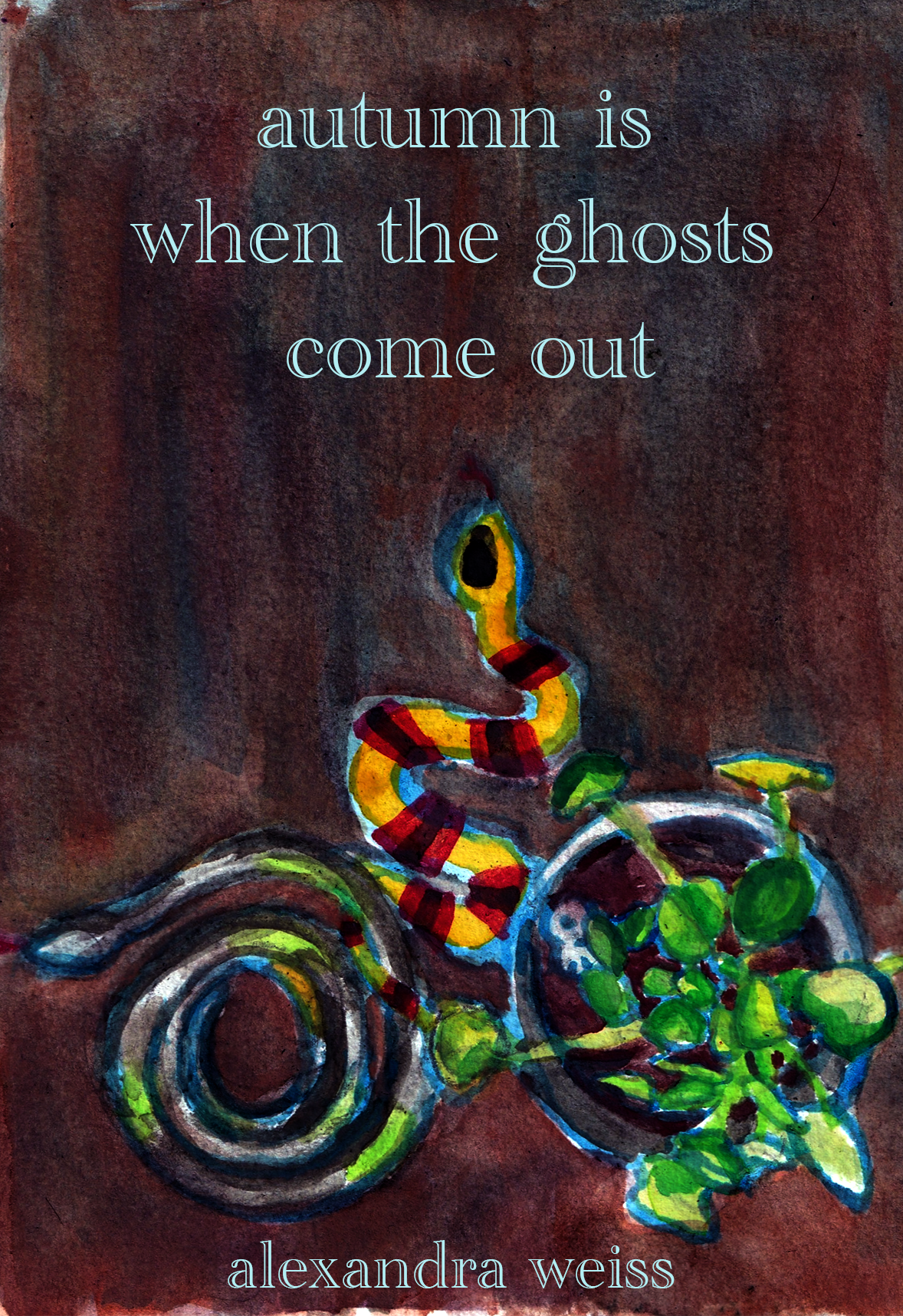 Download eBook and Audiobook
Pay What You Want/Donation-Based Pricing
10% of BSP's proceeds go to METAvivor
autumn is when the ghosts come out by Alexandra Weiss is a poetry chapbook about how it feels to be haunted. They explore their experiences with depression, OCD, and coming to terms with a hereditary cancer syndrome.
From autumn is when the ghosts come out:
and i wonder
is it still there, lurking
behind a leaflet
still around thanks to my faulty enzymes
or did it go but change me
before it left?
you promise i'm still me and
i'm not empty for real
i cry at sad songs and nothing's hiding
under this thick gesso
and maybe nothing is
or maybe there's another level of empty
waiting to swallow you up
sinking into the river a little deeper, i
spell that word wrong too
Advance Praise:
"Crackly fires, crinkly leaves, the smell of brisk wind and decaying fruit so sweet and dark that makes you rethink your permanence in life…autumn is when the ghosts come out captures that autumn feel perfectly. Weiss whispers intimate insight into both mental and physical illness on the wings of wishes and worries that are sure to make you pause, think, feel." —Schereéya, author of Prayers & Pixies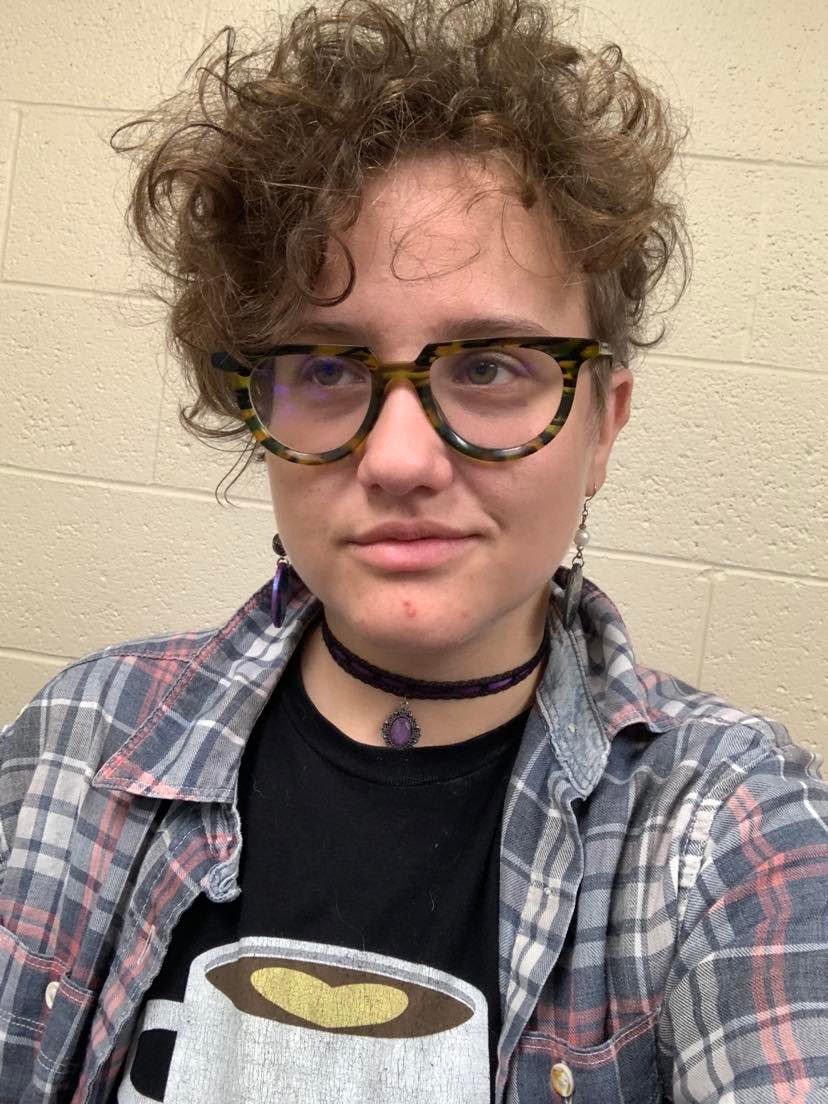 Alexandra (Sasha) Weiss is a writer and sleep-deprived grad student in Indiana. They edit for Another Chicago Magazine and write poetry, mostly, though they also made a video game called "tissue paper." Find them on twitter @cactus_ghoul, they need friends.