Catching Sight by Beth O'Brien

Download eBook & Audiobook
Pay what you want/donation pricing
10% of Blanket Sea's proceeds go to Calibre Audio
Catching Sight by Beth O'Brien is a sequence of creative nonfiction pieces that follow a visually impaired woman across the course of a day. The microchapbook provides a first-person account of the internal thought processes involved in navigating a sighted world and contrasts this to a third-person, external summary, like that of audio description. In this way, Beth O'Brien attempts to translate the world she sees into words that other people may understand. Through her descriptions, and how much of her "seeing" is educated guesswork, she attempts to answer the question she has been asked more times than she can count: "What can you actually see?"
From Catching Sight:
"The parked cars wait, still and dark, while the moving cars shine. Their lights move with them, much more visible than a moving car flanked by parked cars on either side of the road in daylight.
There is something in the removal of colour, the monochrome flatness of night, like a procession flanked by shadows. But shadows block the light and reveal themselves to be solid, and this is useful information.
I watch the car lights fly left and right, yellows and reds smeared like chalk strokes, ragged on the inside and hazy at the edges. When I see a gap in these ground-level fireworks, I step into the road knowing, in this instance, darkness means safety."
Advance Praise:
"Catching Sight is stunning in only ten pieces. What O'Brien is able to capture so beautifully is her own daily journey, be it walking through a park or sat at her desk, to also be taking place parallel to the lives revolving around her. Each sighting happens all at once; a collection of colours, shapes, and light that she effortlessly uses to describe her own landscape in a sighted world."—Anisha Mansuri
About:
This microchapbook is part of Blanket Sea Press' 2021 Awareness & Advocacy series. A portion of Blanket Sea's proceeds will be donated to Calibre Audio, an international charity that provides free audio books for adults and children with any disability that affects their ability to read print books. Check out our interview with Beth to learn more about the book, her journey as a writer, and how we can improve awareness and advocacy for visually impaired people.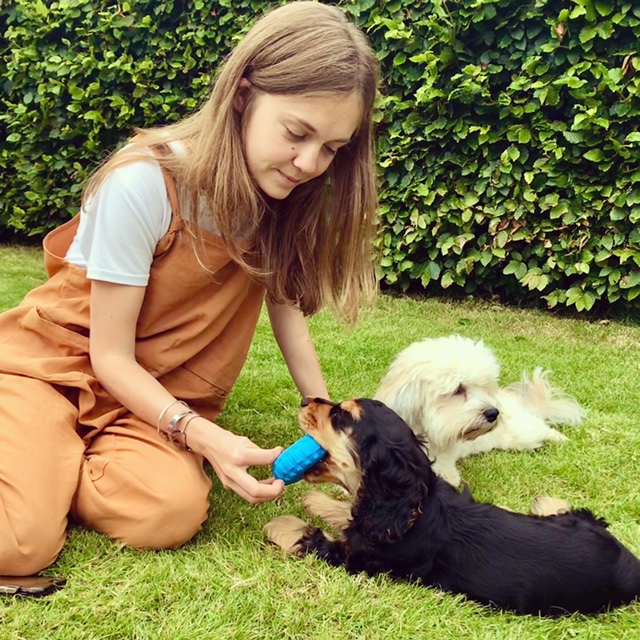 Beth O'Brien is a writer, editor, and reviewer. She is the author of Light Perception (Wild Pressed Books, 2019), I Left the Room Burning (Wild Pressed Books, 2021), and The Earth is a Bookcase (Black Pear Press, 2021). She is the editor of Mad Hatter Reviews. She is a children's fiction ghost-writer, and also writes graded reader books for children learning English as a foreign or additional language. Having been born visually impaired, Beth has a long-standing interest in the representation of disability in literature. She is currently studying for a PhD in Creative Writing funded by Midlands4Cities, researching the (mis)representation of disability in contemporary fairy tale retellings.