Bone Water
by Kelsey Bryan-Zwick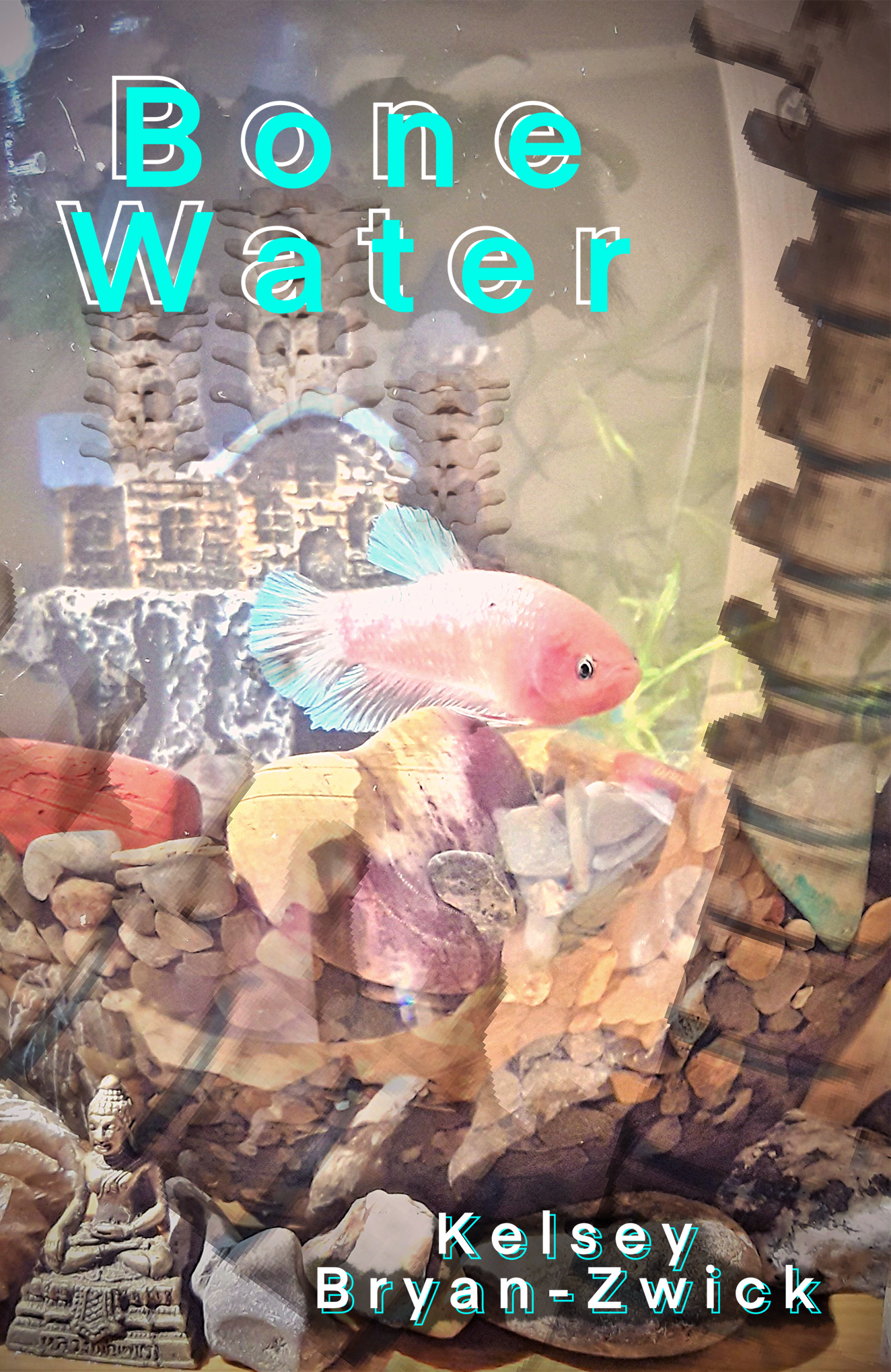 Download eBook & Audiobook
Pay what you want/donation pricing
10% of BSP's proceeds go to The Breonna Taylor Memorial Scholarship
Kelsey Bryan-Zwick has been disabled with severe scoliosis since childhood, a journey which has steered them through nine surgeries and towards an impending 10th. It is this journey they write about in Bone Water, a poetry microchapbook. Bone Water concentrates on their travails in trying to stay upright, their battle with gravity, their relationship with bone, and their understanding of love and beauty in the wake of this reality.
From Bone Water:
"It takes four screws to the throat
to tell you, to keep telling you
I love you.
This is how I mouth the words
with metal stitched to my bone.
This is how I hold you, big spoon
in the night—"
Advance Praise:
"Bryan-Zwick makes their stitches, scars, and pain palpable. They glow, bleed, and sing through their words. Bryan-Zwick invites the reader in as they tell their story of having multiple spinal surgeries to treat scoliosis, which caused complications resulting in chronic pain and an ongoing struggle with disabilities. They let their scars be shown with vivid images and metaphors of knives, saws, rods, hooks, and bone. Bryan-Zwick offers a body in verse, giving voice to so many others in pain yearning to be seen, and giving non-disabled readers a glimpse of pain that they otherwise wouldn't acknowledge or understand."—Tamara Hattis, author of Colors of My Pain

"Reading Bone Water, I remember the C.S. Lewis dictum: 'We read to know we are not alone.' I am thankful for brave poets like Kelsey Bryan-Zwick whose work offers companionship in pain: 'I imagine a microphone/ I imagine/ I imagine I am talking to you.' —Donna Hilbert, author of Gravity: New & Selected Poems
"In the dedication, Kelsey writes, 'to my scoliosis, chronic pain, and spoonie family,' which seems a small declaration until the reader falls into the chapbook's body and its shifting parts. It is the awareness of how there is no single body, instead the unavoidable reality of it being its parts, and how those parts can betray us, open us without permission: "But even after/they sewed me up/I kept on leaking." Those who have lived with chronic pain conditions, who operate in crip time with crip senses, will recognize how pain vibrates its own particular sounds, "sharpening the noise like knives." Their welcoming dedication is, in fact, to us, and the haunting will be welcome respite for readers needing time away from a world that insists the body is whole, must be whole, stay whole and aligned."—C.R. Grimmer, author of The Lyme Letters
About:
This microchapbook is part of Blanket Sea Press' 2021 Awareness & Advocacy series. A portion of Blanket Sea's proceeds will be donated to The Breonna Taylor Memorial Scholarship, which honors its namesake by providing annual support to a black woman seeking a degree in nursing. Check out our interview with Kelsey to learn more about about the book, their writing workshops, and their disability advocacy.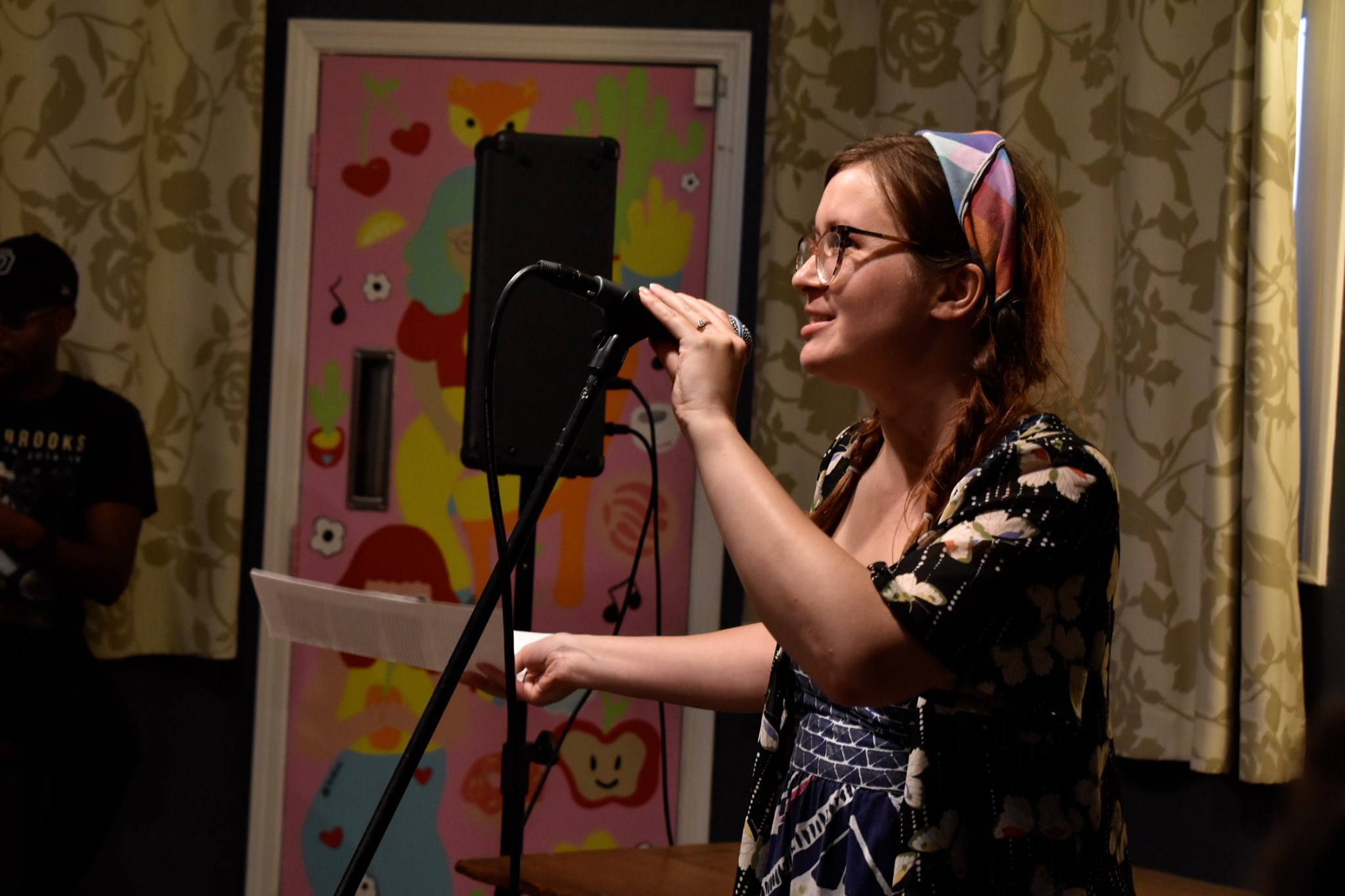 Kelsey Bryan-Zwick (she/they) is a queer, disabled, bilingual poet and a columnist for Los Angeles Poet Society.  Disabled with scoliosis at a young age, their poems often focus on trauma, shedding light on this isolating experience.  They are a Lead Collaborating Fellow of The Poetry Lab and founded the micro-press BindYourOwnBooks.  Pushcart Prize and The Best of the Net nominated, Kelsey's poems can be found in Spillway, Trailer Park Quarterly, Cholla Needles, Rise Up Review, and Redshift.  This chapbook as well as their forthcoming first full-length poetry collection, Here Go the Knives (Moon Tide Press, January 2022), focus on their decades surviving with scoliosis. On the gram @theexquisitepoet and online at their website.