About
Thank you for visiting Blanket Sea, an arts and literary magazine featuring work created by people living with chronic illness, mental illness, and disability. There aren't many places where writers and artists with illness and disabilities can express themselves in a safe, open, and welcoming space. We want Blanket Sea to be that space.
We publish quality writing and art that is evocative, provocative, and tells a story. We are inclusive of creators from all backgrounds, orientations, identities, and ethnicities.
Unless otherwise credited, photos are from Pixabay. Header image and logos designed by Pj Kneisel.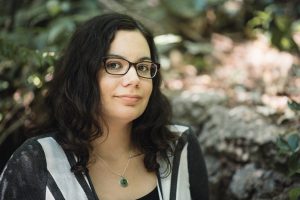 Editor-in-Chief: Alana Saltz. Alana is a poet, writer, and disability rights activist in Seattle. She's been living with chronic and mental illness since she was a child. Her diagnoses include anxiety disorder, depression, arthritis, and fibromyalgia.
Alana received her MFA in Writing from Antioch University Los Angeles. Her work has appeared in The Washington Post, The LA Times, The Huffington Post, Words Dance, Moonchild Magazine, Rust+Moth, Occulum, and more. You can find out more at alanasaltz.com and follow her on Twitter and Instagram.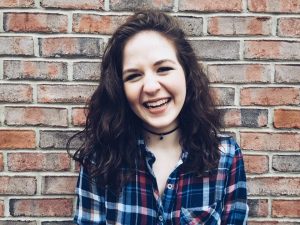 Poetry Editor: Kaitlyn (Katy) Brennan. Katy is a disability advocate living with Ehlers Danlos Syndrome and associated conditions. Her work has been featured on The Mighty, Deaf Poets Society, Al Jazeera, and more. In her free time, Katy works to increase the basic rights of those with chronic illnesses and disabilities. In the future, she plans to pursue a dual degree in Journalism and Political Science in order to continue her advocacy.
Art Editor: Pj Kneisel. Pj's art explores the contradictions between the macabre and the comic. He received his BA in Studio Art from Cal State Long Beach and is the founder of Aorta VI, an art collective. Pj works in the mental health field and has personally struggled with depression. Visit his website to learn more about his creative work.
Poetry Editor: Matthew Laverty.  Matthew earned a BLA from the University of Massachusetts, Lowell, where he studied creative writing under award winning poet Maggie Dietz and critically acclaimed author Andre Dubus III. He deals with chronic pain and depression daily, and he writes poetry as a means to be. His poems have appeared at Poetry Quarterly, FORTH Magazine, and elsewhere.
Prose Editor: Erynn Porter. Erynn has a BFA in Creative Writing from New Hampshire Institute of Art and is Assistant Editor for Quail Bell Magazine. She has a chronic illness but that doesn't stop her from writing reviews, essays, fiction, and whatever else interests her. She's been published in Bust, ROAR, Brooklyn Magazine, and more. She's an obsessive editor, snow globe collector, constant candy eater, and cat lover. You can see more of her work at erynnporter.com.
SaveSave
SaveSave
SaveSave
SaveSave
SaveSave
SaveSave
SaveSave