let it out
let loose
hold the air still
(it's only weeping against the grain)
you learn this thing on only two feet
how stars will shine from afar
and your life will always feel like this person
that is standing too close
those tiny wings beat you
every time you go to jump
jasmine rolled out shadow tonguing the veil
of your great scar
the landing isn't what you though it'd be
night bird flaming
and from the ashes of the house fire
you call to yourself
and listen for the widening silence
in the echo that never comes
it isn't just dying that subtracts us
it's everything that ever happened
and couldn't fit inside you
your own skin, the slack and scar
pulling water from air
whose god never comes
when called
in my dreams we are flying
and the landing is everything
we need it to be.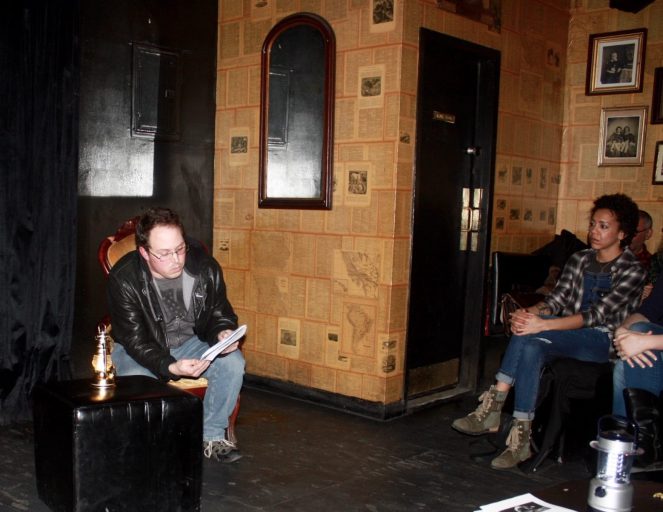 James Diaz is the author of This Someone I Call Stranger (Indolent Books, 2018) and Founding Editor of the literary arts & music magazine Anti-Heroin Chic. He uses writing as a form of survival and as a way of coping with DID (Dissociative Identity Disorder). Anxiety and depression have been life long battles that have shaped and informed much of his writing throughout the years. His work has appeared most recently in Occulum. He lives in upstate NY and occasionally tweets @diaz_james.
SaveSaveSaveSave
SaveSave
SaveSaveSaveSave
SaveSave